Welcome Letter to ERS 2023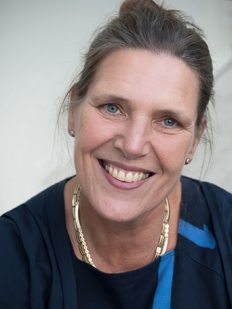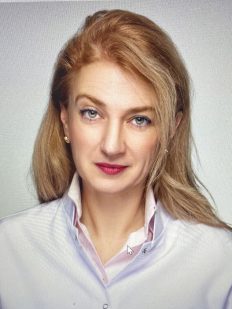 Wytske Fokkens
Secretary General
Dilyana Vicheva
ERS President ERS-ISIAN-IRS 2023
Dear Colleagues, Dear Friends,
We would like to invite you to the upcoming 29th Congress of the European
Rhinologic Society in conjunction with the 40th Congress of the International Society of Inflammation and Allergy of the Nose (ISIAN) and 22nd Congress of the International Rhinologic Society (IRS). The event is scheduled to be held on June 18-22, 2023 in Sofia, Bulgaria.
We are preparing an exciting scientific program, translating new basic knowledge to clinical practice, focusing on new diagnostic and therapeutic tools that promote our theme: "The freedom to breathe" that will be conducive to fruitful and productive discussion for all rhinologists, incorporating lectures from other subspecialties of otorhinolaryngology and allied specialties, from allergy and immunology to facial plastics and oncology, supported by medical, surgical and technological innovation.
We will do our utmost to make this scientific event instructive and innovative for rhinologists at all stages of their carrier.
We are confident that this will be a very well attended meeting by colleagues from all over the world.
In Sofia and the surrounding area, you will find the ancient roads connecting the Black Sea with the Adriatic and Europe with the Aegean Sea. Thanks to its location, Sofia is flourishing from the 8 th century BC in the Roman period during the Byzantine empire up to this day. Impressive monuments, churches & monasteries as well as picturesque villages & magnificent mountains are to be discovered, The strong participation of our industry partners, presenting new technological developments and advances in Rhinology, will undoubtedly be an integral part of the meeting and a major contributor to its success.
We look forward to welcoming you in Sofia, Bulgaria.
Important Dates
Abstract Submission Opens: December 01, 2022
New Abstract Submission Deadline: March 01, 2023
Authors Notification April 1st, 2023
Preliminary Scientific Programme / Structure: December 2022
Final Programme Announcement: March 2023
Registration Opens: Is Now Open
Early Bird Registration: February 24, 2023
Standard Registration: from February 25 to April 15, 2023
Late Registration: from April 16, 2023 and on site
Exhibition Set Up : June 17, 2023 Dismantling June 23, 2023